UK Today News: 58 People Dead at Catholic church in Baghdad, Iraq

Around 58 people were killed and at least 75 people injured at a Catholic Church in Baghdad. Security forces attacked the church to free the hostages and it resulted into a blood battle.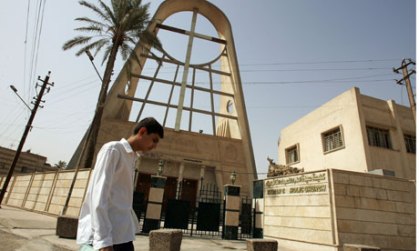 The armed gunmen had asked for the release of the jailed al-Qaeda militants and this was their only demand. Six gunmen were also killed in the attack.
"Absurd… ferocious violence", these were the words of Pope Benedict XVI when he heard the news.
Iraqi Defense Minister Abdul Qader Obeidi said,
"All the marks point out that this incident carries the fingerprints of al Qaeda."
Most of the victims dead were women and children, most of the hostages were killed when the armed men exploded bombs inside the church. This is a really sad day for all the families who lost their loved ones.