UK Today News: Malaysia based UK writer convicted in Singapore

Alan Shadrake, a writer from UK has been found guilty of abusing (in a way) the judiciary in Singapore, in one of his books. Shadrake's, 'Once a Jolly Hangman – Singapore Justice in the Dock', deals with the death penalty in the country.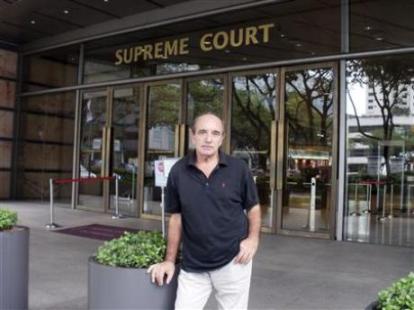 The writer faces charges of contempt and defamation. His contempt sentence will be announced anytime next week. Sharake in the book said that the Singapore judiciary is not fair enough and is very biased. But he feels that his conviction is fair enough.
The Justice involved in the trial against Shadrake, Quentin Loh said,
"This is a case about someone who says among other things the judges in Singapore are not impartial… (and are) influenced by political and economic situations and biased against the weak and the poor."
Shadrake who is based in Malaysia was arrested in Singapore in July, when he had been there to launch his book.