UK Today News: Kiefer Sutherland debuting with Jason Miller's drama in  Broadway

Actor Kiefer Sutherland will be debuting in Broadway very soon. His first performance will be for the renewed version of 'That Championship Season' by Jason Miller, 1972. The drama was a Pulitzer Prize- winning play and also received a  Tony award.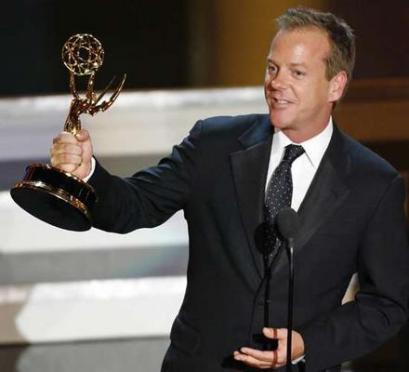 The other actor to share the stage with him would be Mr Big from "Sex and the City", Chris Noth and also Brian Cox, Jim Gaffigan and Jason Patric are being considered for the play.
Kiefer rose to fame with '24' which was a long running series. He played the character of Jack Bauer in it. The series started in the year 2001 and the actor won the best lead actor at Emmy awards in the year 2006. "24" also received an Emmy for the Best drama award in the same year.
The newer version of Miller's drama will be directed by Gregory Mosher, but the date of it's opening has not been announced as yet.