UK Today News: Baghdad Church Mishap Death Toll Rises

Deputy Interior Minister Maj Gen Hussein Kamal has informed that 52 hostages have died at the Catholic Church in Baghdad, Iran, where militants had caught hold of these unfortunate people at gunpoint.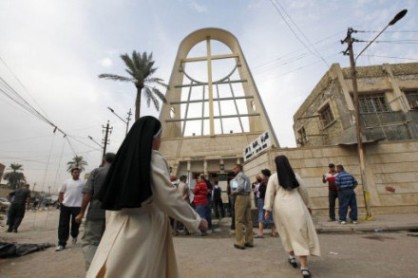 The hostages got killed in the firing after the security forces stormed inside the Church to release them from the militants, who had reportedly asked for the release of al-Qaeda militants who are behind the bars. Kamal also informed that six gunmen have been killed in the firing.
According to other sources, the casualties are less. Sources also stated that there were a total of 100 people gathered for the evening mass at the Our Lady of Salvation, Karada district.
A Sunni militant group claimed responsibility for the recent attack and also asked for the release of two women militants who have been jailed in Egypt. They believe they are being held there because they converted to Islam.