UK Today News: US authorities seize 30 tons of marijuana in border tunnel
Around 30 tons of marijuana has been seized by the US authorities, from a newly discovered tunnel that connects California to Mexico, according to a statement made by officials on Wednesday. Reports state that this tunnel has a rail system, proper ventilation and lighting system.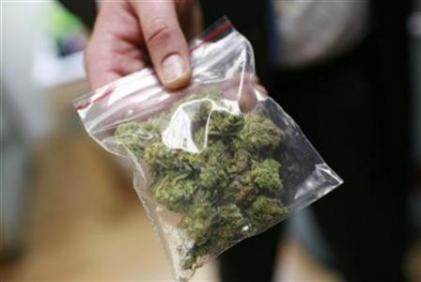 Photo Credit: Reuters
Lauren Mack, the Spokesperson for Immigration and Customs Enforcement said that the 600 yard tunnel is also connected to different warehouses located in Tijuana and the other in the industrial area of San Diego, Otay Mesa.
The seized marijuana was a part of a smuggling operation reports CNN. According to sources, 26 tons marijuana have already been transported to San Diego.
10 tons of the drug was caught by authorities from a tractor trailer that was making its way from the Otay Mesa warehouse; five tons was seized from the Tijuana warehouse by the Mexican military, informed the officials.
The ICE director, John Morton said, "It's not a good day for the cartels. They now can't move that size of drugs without digging a tunnel for 600 yards. It backfired on them."
After the drug seizer operation now is the time to find out about the owners of those warehouses from where the drug was seized and the authorities have already started with their work.