UK Today News: Vanessa Minnillo and Nick Lachey are officially engaged

Singer Nick Lachey and girlfriend Vanessa Minnillo are officially engaged. The former 98 Degrees singer, popped the question to Vanessa on Thursday, and their reps have confirmed the good news.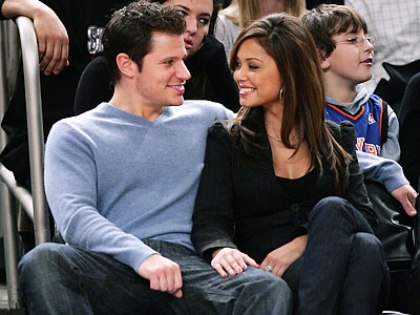 (Photo: James Devaney/ WireImage)
In a statement, the couple said, "We're excited and incredibly happy about our engagement and we look forward to a wonderful future together." Nick and Vanessa began dating in 2006, a year after Lachey divorced his wife Jessica Simpson.
On his official Twitter page, Nick tweeted, "Hey all. If anyone's heard the rumors of my engagement, they are absolutely true! Vanessa and I couldn't be happier. Thanks for all the love"
The former MTV VJ, Vanessa, told reporters that the couple have no plans of doing a reality show on the lines of "MTV's Newlyweds: Nick and Jessica", which was one of the main reasons for Nick's divorce from Jessica Simpson.