UK Today News: Indonesian volcano Mount Merapi's eruptions causes death toll to rise to 240

Mount Merapi's volcanic eruption has caused as many as 240 deaths in Indonesia, according to the Indonesian authorities. The volcano's first eruption this year took place on October 26 and it has been continually erupting ever since.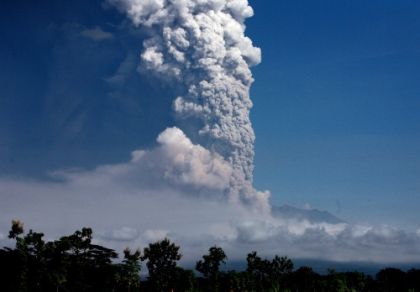 The Indonesian disaster co-ordination board says that around 390,000 people had to be evacuated from their homes, from an area of 20 km near the mountain, which was termed as the danger zone.
Reports state that almost 162 people are badly injured with burn wounds. The President of Indonesia, Susilo Bambang Yudhoyono has announced a compensation for the victims livelihood and animals lost as a result of the consequences of the eruptions for the residents living in the area.
Mount Merapi is located in the central region of island Java which is most populated area of the world and Mount Merapi is Indonesia's most active volcano.
The history of this notorious volcano stated that when it erupted back in 1930, it had taken the lives of about 1, 3000 people. Merapiis considered sacred in certain Javanese customs.