UK Today News: Jalal Talabani and Nouri Maliki have been re-elected for the same positions in Iraq

The President of Iraq, Jalal Talabani has once again appointed Nouri Maliki as the Prime Minister of the country. The President himself has been re-elected for the position.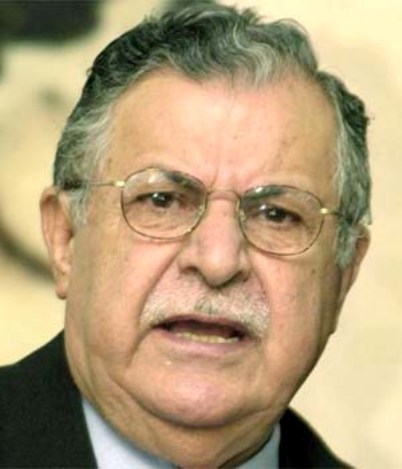 Iraq has finally got a government after q political log jam of about eight months. Though elections did take place in March this year, there was no outcome up till now.
US has praised the country's progress since past few months. A statement from the White House states,
"The president is encouraged by the substantial progress that has been made in forging an inclusive government that represents the Iraqi people and the results of this year's election."
The speaker, Osama al-Nujaifi was selected through a secret ballot. He was the governor of Nineveh region before. The voting by the MPs decided on Talabani as the President of the country. He is also the leader of the Patriotic Union of Kurdistan (PUK)