UK Today News: Bill Clinton to shoot for a cameo in The Hangover 2 movie
Former US President Bill Clinton will reportedly be seen in a cameo of 'The Hangover 2', the sequel of last year's blockbuster comedy movie "The Hangover". Clinton will be portraying himself in the film. The Hangover 2 is directed by Todd Phillips.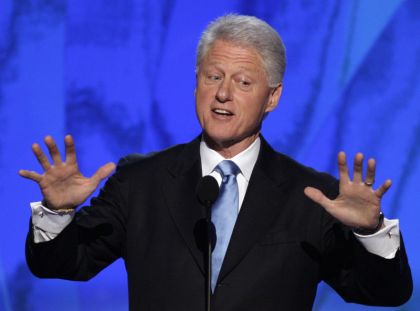 Photo: AP Photo/Ron Edmonds

Reports state that The Hangover 2 movie is being shot in the beautiful Asian locales in Thailand. The former US President was in the region during the weekend, for his speeches concerning clean energy and his meetings with world leaders.
The film was supposed to star Mel Gibson in the lead role but Liam Neeson will be seen playing Gibson's role. Other actors in the film include Bradley Cooper, Ed Helms, Zach Galifianakis, Justin Bartha, Jamie Chung and Paul Giamatti. But there are no specifications given regarding Giamatti's role in the film.
Gibson was dropped from the film due to the sudden development of the controversies in his personal life that became public. The makers of the film found it dangerous to cast a controversial figure in their film fearing that the film would suffer due to his appearance.