UK Today News: Nigerian Military arrests group leader and 51 others in kidnapping case

A militant gang leader has been arrested by the Nigerian military on Saturday. Though the news regarding his involvement is yet to be confirmed, he is alleged to have been involved in the kidnapping of as many as 19 people.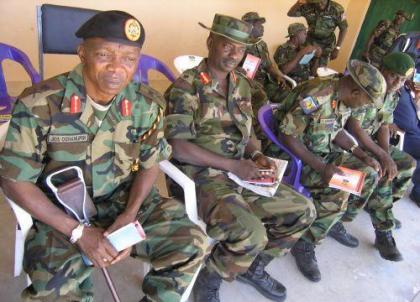 CNN reports that not just the leader alone, but 51 of his sub- ordinates have also been arrested, said the spokesperson for the military taskforce, Niger Delta, Lt Col Timothy Antigha.
Just a few days ago, the Nigerian authorities had set free 19 hostages from the Niger Delta region. Out of them, 12 were Nigerians, two Americans, two Frenchmen, two Indonesians and one Canadian.
MEND (the Movement for the Emancipation of the Niger Delta) is one of the major militant groups of the Niger Delta region which is fighting the government for the biased distribution of Nigeria's oil wealth. This has been going on for the past few years.