UK Today News: New Zealand's Pike River coal mine explosion – Communication yet to be established with miners

New Zealand authorities reportedly cannot find a way to contact the 29 people trapped in the Pike River coal mine, since Friday's explosion. The Prime Minister of the NZ John Key, said that there is 'every chance' that they are all alive.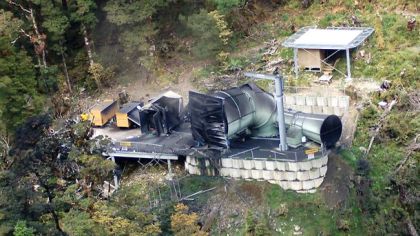 Photo Credit: AdelaideNow

Key said, "The advice I have is that there is oxygen in the mine and there is every chance that those miners have managed to get to a pocket of that oxygen flow and therefore that they are alive."
BBC reports that a shaft of about 15cm is being drilled into the coal mine, to check the oxygen level and also to check whether the trapped people can reach up to it. The trapped people include 24 New Zealand nationals, one South African, two Britons and also two Australians. Joseph Dunbar is the youngest of those trapped inside. The 17 year-old was on his first ever underground shift and the oldest of all is 62 year-old Keith Valli.