Jennifer Grey and Derek Hough were announced as the winners of the 11th season of Dancing with the Stars (DWTS) on Tuesday night. In spite of an injury to her back, the "Dirty Dancing" star Jennifer managed to pull it off at the dance floor. "Pain you forget, but this I will remember for the rest of my life," she said after winning the coveted DWTS Mirror ball trophy.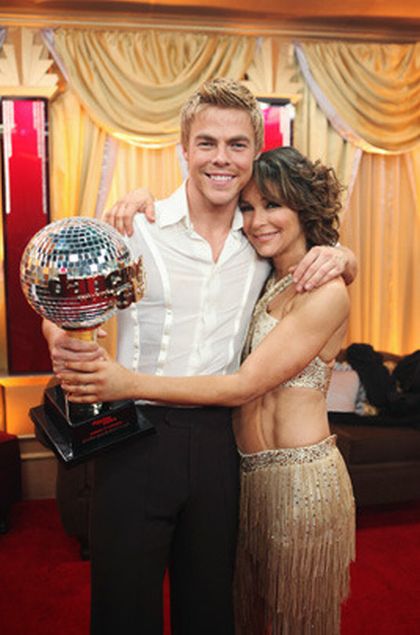 Photo Credit: (AP Photo/ABC/ADAM LARKEY)

After scoring the lowest scores, Bristol Palin and Mark Ballas were out of the contest and came third, while Kyle Massey and Lacey Schwimmer acquired the second position. According to the critics, Bristol stayed in the competition and had escaped the elimination only due to a voter fraud.
Christina Anguilera, David Hasselhoff were among the stars who came back to perform for the finale, including Kurt Warner, Margeret Cho and Brandy. Kurt Warner along with her partner had performed on a sensuous number, while Brandy and Chmerkovskiv performed on the 'Friends' theme song after a shocking eliminated in the semifinals.