UK Today News: Kate Middleton's family to cover some expenses for Royal Wedding 2011

The Royal wedding will have a part of the expenses contributed by Kate Middleton's family, say reports. Though they have a middle –class background, Michael and Carole Middleton have offered to contribute towards their daughter's wedding.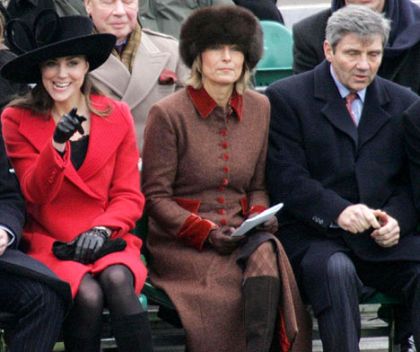 Reports state that their contribution will be specific, and could cover the bride's dress or may be a multiple tier wedding cake, that is expected to cost anywhere between £50,000 and £10,000. Bridal expert, Sarah Haywood said that the bridal dress is expected to cost around £40,000.
Approximately 2,000 guests are expected at Westminster Abby for Prince William and Kate's wedding, that is going to be held on April 29, 2011. The venue will be decorated with flowers that will cost around £200,000 to £500,000.
Apart from this, other things like service, music, decorations, receptions and the honeymoon that will be taken care of by the Royal family.
The Middleton's have a small scale party planning company in Bucklebury, Berkshire.