Due to heavy snowfall, several flights have either been cancelled or have been delayed at the Gatwick airport in the UK today, November 30. Airport officials say that around ten flights have been cancelled due to the bad weather on Tuesday.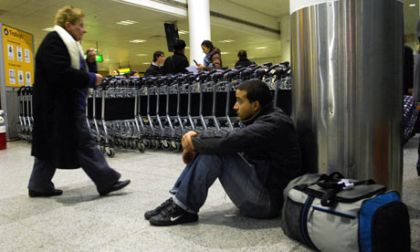 Photo: Guardian
According to reports, passengers were requested to first call their respective airlines, before they checked in. They were asked to confirm whether their flights were still scheduled to leave. "Delays to some flights today are expected and passengers are advised to check directly with their airline before travelling to the airport," a Gatwick airport spokeswoman said.
Gatwick officials also said that they had spent around £300,000 to clear the snow. Heavy snowfall and extremely low temperatures in the month of January had also hampered many flights in Gatwick.
Heavy snowfall has also reportedly hampered train services in the UK. Trains in the Redhill area run by First Great Western, First Capital Connect and the Gatwick Express were delayed due to snow fall.