Australian Foreign Minister Kevin Rudd said on Wednesday that Australian Wikileaks founder Julian Assange is not responsible for the release of diplomatic cables, but the US is responsible for the release. Rudd also said that such a release has raised questions on the security of US.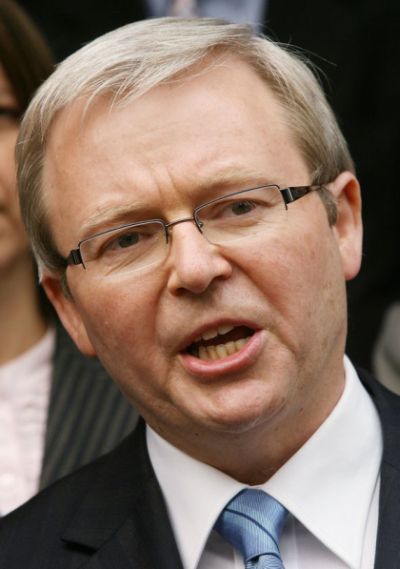 Kevin Rudd
Rudd in an interview said, "Mr Assange is not himself responsible for the unauthorised release of 250,000 documents from the US diplomatic communications network. The Americans are responsible for that."
Assange has accused the Australian government of disgraceful involvement in the US WikiLeaks matter. Earlier, Julia Gillard, the Prime Minister of Australia, had called Assange irresponsible over the release of cables.
Over the past few weeks, WikiLeaks has released thousands of classified messages from the US envoys across the world. Washington has termed it as an attack on the international community. Assange was arrested a few days back in the UK, over sexual molestation and rape incidents in Sweden.