British pop group 'Take That' will perform once again as a five-piece after 16 years, at the Brit Awards scheduled in 2011. Singer Robbie Williams has joined the group, after he had quit the group in the year 1995.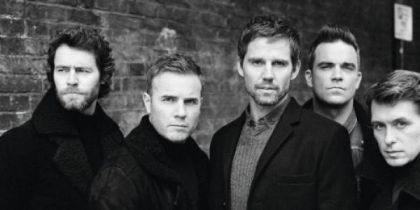 Williams' return to the group was announced in July 2010 and since then, Take That has also released an album, in addition to an upcoming 2011 tour. The "Angels" singer parted with the group in 1995 due to rivalry with lead singer Gary Barlow.
According to reports, instead of the usual venue of the ceremony — which was Earl's Count in West London — the ceremony will take place at the O2 Arena in South East London.
The 2011 Brit awards have been re-designed by Dame Vivienne Westwood for the winners. The nominations of the awards will be announced next year on the 13th of January.