UK Today News: The official photographs of the Royal engagement of Prince William and Kate Middleton, were released by the British couple this weekend. The photographs reminded people of the royal wedding of Princess Diana and Prince Charles.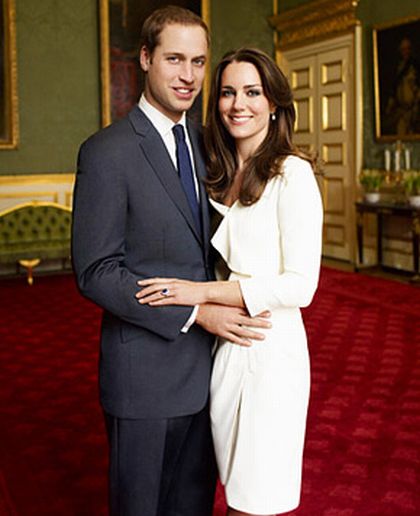 Photo Credit: Mario Testino
The photographs were taken at the St. James Palace in London, and were shot by photographer Mario Testino, who took pictures of the late Princess Diana.
Reports state that before clicking the pictures, the two were touched up for that magnificent look and smile. Kate is seen wearing the gorgeous 18 carat stone ring on her finger. Sources have said that the ring was the same one Princes Diana had worn on her engagement day.
Kate and Prince William got engaged in October 2010 and are scheduled to get married on April 29th 2011. The Royal wedding will take place in Westminister Abbey and it is awaited by the whole world, with famous stars like Elton John are expected to perform for the royal occasion.