UK Today News: Canadian singer and songwriter Shania Twain has got engaged to Swiss executive . The "From this Moment" singer's manager and a source confirmed the news saying, "They've been engaged a couple months."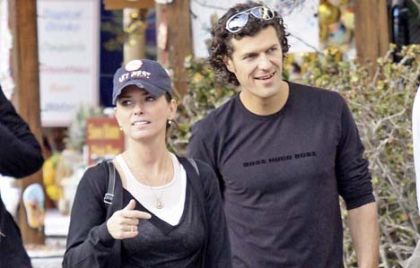 Reports state that Thiebaud had presented Twain with a three-carat solitaire diamond ring. Shania and Frederic became close after a painful split in the year 2008, when her husband had left her for another woman – Thiebaud's then wife.
According to sources, Shania's husband musician Robert Lange allegedly  having an affair with Thiebaud's ex wife Marie-Anne, while they were still married. The newly engaged couple were seen holidaying together in Canada, New York and Florida.
Twain, in August 2009, referring to her fiancé had said that he is a true gentleman and a dear friend and that he had "been the most constant companion and support for both [her son] Eja and I. And having gone through the suffering of his family splitting apart at the same time and under the same extreme circumstances, he understands me better than anyone." The couple's friends have said that the two have finally found their soul mates, after going through a hard time.