UK Today News: After Puerto Rico was hit by a magnitude 5.1 earthquake on Christmas Eve on Friday, a 7.3-magnitude earthquake struck the island nation of Vanuatu on Sunday, 25th December, 2010. The quake led to a small tsunami in the Pacific region, but there were no reports of damage.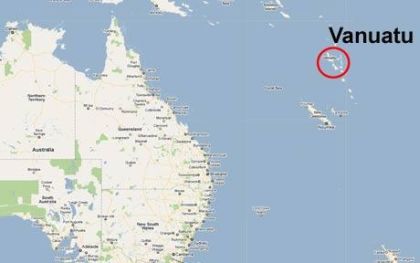 On Sunday, a massive 7.3-magnitude earthquake occurred at 12:16 am  off the western Pacific nation of Vanuatu, and led to a shallow tsunami. Although tsunami warnings were in place, they were later cancelled.
Vanuatu is situated between Fiji and Australia and sits towards the north of New Zealand. It is also one of the nations that lies on the "Pacific Ring of Fire". The Western Pacific tsunami took place exactly 6 years after the devastating Indian ocean quake which killed around 220,000 people in 2004.
In the previous Puerto Rico quake, reports state that it took place at 7:43 p.m. local time on December 24, 63 miles south-southwest of the the Puerto Rican capital of San Juan, according to the U.S. Geological Survey. It reportedly occurred for approximately 30 seconds, but it was enough to rattle things up in Puerto Rico.
Police officials stated that after the 5.1 magnitude earthquake, there were no reports of any major damage or injuries.