Josh Dummel made sure he had a vow renewal ceremony for himself and his wife – Black Eyed Peas singer Fergie, just outside Santa Barbara, Calif. on Wednesday. This was a a surprise for his wife to celebrate their first weeding anniversary.
According to reports, the couple flew to Santa Barbara from Los Angeles in a private helicopter and were taken in a limo to the very beautiful Bacara Resort & Spa. There, the happy couple had a 15-minute vow renewing ceremony by the oceanside.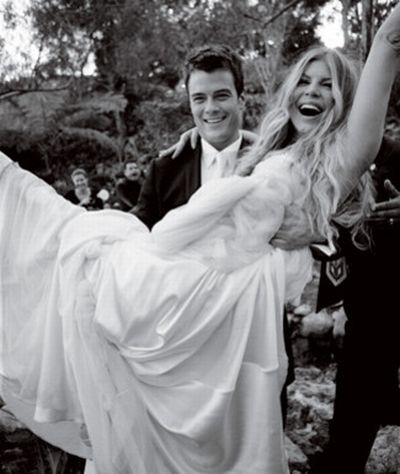 Some say that Fergie was reportedly "crying and very emotional."
After that, Fergie and Josh dined at a restaurant and left back for L.A.
The past year has been beautiful yet traumatic for the couple with Josh's reports of infidelity with a stripper. Inspite of it all, they still endured and Fergie stood by him. It was definitely time to renew their vows again and start anew together.