UK Today News: With British player David Beckham and wife Victoria expecting their fourth child, speculations are being made as to the sex of their next child. The couple already have three boys, 11 year-old Brooklyn, eight year-old Romeo and five year-old Cruz.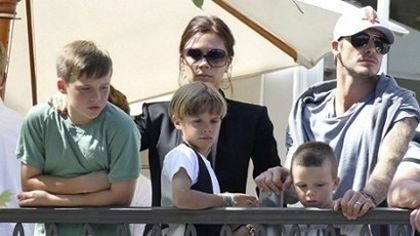 Reports state that the sperm determines the sex of the baby. The Y chromosomes produce a boy and the X chromosomes produce a girl. In cases where births of one sex take place consecutively in a family, are likely to have the same sex birth the next time also. However, the Beckhams have their fingers crossed for a girl.
Dr Allan Pacey a senior lecturer in andrology says that, the sex of the child is generally determined by the status of the father, For example, men who work as divers, test pilots, clergymen and anaesthetists are apparently more likely to have daughters," Dr. Pacey said.
With all the study and predictions, there are possibilities that the Beckhams will welcome a fourth baby boy in the family. Soccer player David Beckham and his wife former Spice Girl Victoria hope that they welcome a baby girl.