UK Today News: After nine months of courtship, Matt Bellamy and actress Kate Hudson are expecting their first baby. Hudson, is a mother to a seven year-old son Ryder, with ex-husband Chris Robinson.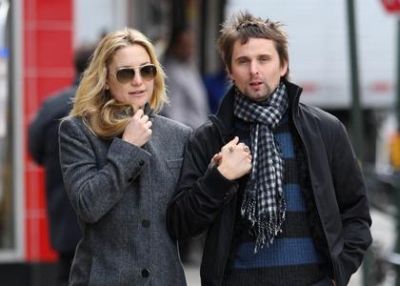 According to a source, the baby was not planned but since it has happened the couple is happy about it. 'She is happy for Ryder to finally have a brother or sister,' the source said. The 31 year-old actress met Matt in April 2010 at a music festival in California.
Since then, the "Almost Famous" actress had been dating the 32 year-old Muse rocker. Sources have also said that the actress had introduced him to her mother Goldie Hawn and Kurt Russell after three months of seeing each other.
And while the star was being introduced, he confessed that he was nervous and said, "I'm quite nervous. It's embarrassing when you meet someone's family for the first time." He also said that it was too early to talk about wedding and that he should be asked after a few months.