UK Today News: An Etihad Airways flight was escorted to land in Stansted airport in London by British fighter jets, after there was a reported passenger threat on board. According to the British police, a 37 year-old passenger made a threat that he was carrying a bomb with him.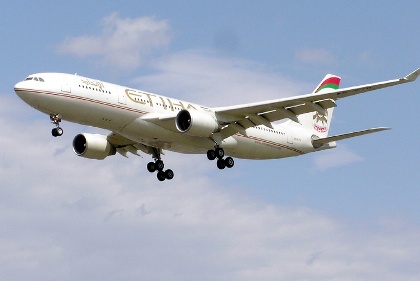 Reports state that following the threat, the pilot reported the incident immediately and later the fighter jets escorted the flight. The Etihad flight had taken off from Abu Dhabi and was on its way to the UK's Heathrow Airport. After the threat, the flight was diverted to Stansted Airport.
According to reports, the person who threatened the crew, had claimed to have a bomb and was in a state of intoxication. The UK is currently on high alert as there are strong possibilities of an attack.
The threats have brought the transport sector on its toes. With high possibilities of a probable attacks, security has been tightened throughout the country, especially in the transport sector. UK is currently dealing with threats from terrorists since January 2010.