UK Today News: In some good news for hardcore chocolate lovers, researchers in Britain have claimed that dark chocolate has more nutrients than fruit juices made of cranberries, blue berries and other fruits which fall in the category of 'superfruits'. Researchers argue that cocoa is derived from a seed and not a fruit and this fact should not deprive cocoa from being listed in the 'superfruit' section, much to the delight of chocolate lovers across the globe.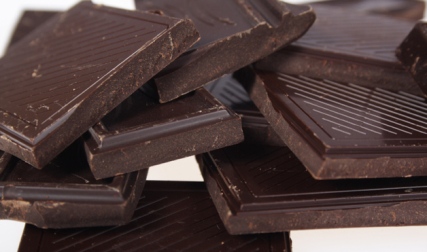 Scientists at the choco delight company, Hershey, had compared the amount of antioxidants in the fruits like cranberries, blue berries, pomegranate, with 40 gm of dark chocolate, mugs of drinking chocolate and cocoa. Surprisingly, dark chocolate had the highest amount of antioxidants as compared to the fruits. In short, dark chocolate is finally good for you!
Researchers also say that consumption of dark chocolate helps cut the risk of heart diseases. 'Cocoa seeds should be considered a "superfruit" and products derived from cocoa seed extracts, such as natural cocoa powder and dark chocolate as "superfoods",' Dr. Debra Miller, the senior author of the study said in a report in the DailyMail.
Studies have also shown that just 6.7 g of dark chocolate a day, helps to maintain a healthy heart.