UK Today News: The UK government has urged all Britons in Bahrain to move out of the nation and return to Britain. After the reported unrest, all the British nationals have been asked to leave Bahrain by the Foreign Office (FCO), and all the necessary evacuation assistance will be provided. The escalating tensions in the middle-eastern nation has led to growing fears for the safety of people.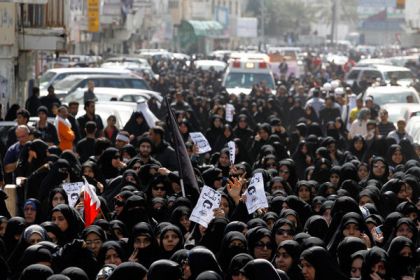 A state of emergency has been declared in the Gulf Kingdom for three months. The call to evacuate the UK nationals came after King Himad bin Isa al-Khalifa imposed a martial law by giving sweeping powers to the security forces, which could work against foreign nationals stranded in Bahrain.
The FCO has advised against travel plans to Bahrain, and prospective travelers have also been advised not to travel to the country unless really essential; since the conditions seem to be worsening with every passing day.
The website of the FCO has also advised British nationals not to leave homes or hotels tonight. The protests in the country have led the shops to shut, while the roads were also blocked in Manama on Tuesday. British Prime Minister David Cameron expressed his concerns over the issue and assured that all parties would be called to exercise restraint. The British embassy in Bahrain has shut down until further notice.