UK Today News: American rapper Lil Wayne had to recently cancel his upcoming tour in England after he wasn't granted a UK visa. The "Lollipop" rapper had to cancel his UK tour after his application was rejected by the UK Border Agency.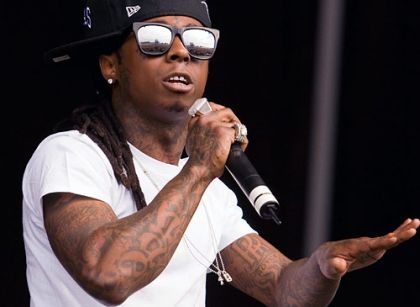 This wasn't the first time when Wayne cancelled his overseas visit. In the year 2009, the rapper had to cancel his European tour after he fell ill. Wayne had confirmed that he just had one visit in Ireland and was expected to perform in many other major events in Britain.
The UK Border Agency rejected his application due to his previous criminal records. The Grammy-award winning rapper had spent a lot of time behind the bars last year after he was sentenced for possessing weapons, which is a crime in the US.
After being banned from the UK, the rapper said that he has changed and he is not the same person as he was before. The last time Wayne toured in Europe was in the year 2008, where he had played several dates which included shows in London and Leeds. While he spoke about the tour, Wayne said that he was surprised that the people here know the words of his songs. In 2010, Lil Wayne released his eighth album 'I Am Not A Human Being', while he was still in prison.