UK Today News: In some bad news and warning for those Britons who have planned a get away on the upcoming Easter holiday, the M1 will be shut due to fire. As firefighters attempt to douse the fire, the M1 motorway will be closed till at least 7 pm on Saturday.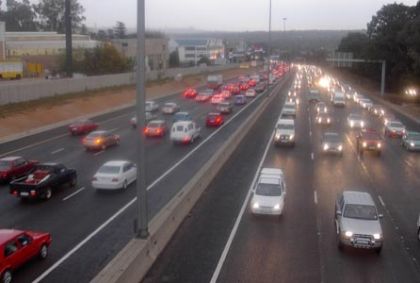 Fire broke out at a nearby scrap yard at around 4 am on Friday morning. More than 50 local residents have been evacuated and about 40 firefighters are engaged in an attempt to stop the fire. Earlier, the officials had presumed that the situation would be under control by lunch time, but vehicles passing faced problems as the roads were partially blocked.
According to the Highways Agency, they hope that at least one northbound lane would be unblocked by the end of the day. However, a spokesman said that the southbound carriageway would remain closed until it is safe to be re-opened.
The highway was closed for seven miles on both sides after the damage was assessed by the engineers. Due to the Easter holiday, heavy traffic flow is expected to create some problems due to the blockage. The spokesman added that they are trying their best to repair the damage, so that the highway could be opened as soon as possible.