UK Today News: Veteran Canadian singer Bryan Adams became a father to a baby girl on 22nd April. The 51-year-old's daughter was born to his 31-year-old personal assistant, Alicia Grimaldi. The news of the new father was reported by People Magazine on Thursday.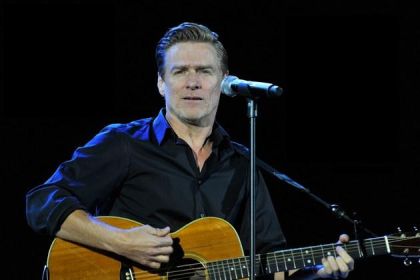 Adams had issued a statement to the magazine, which said that the mother and baby were doing well and are fine. The 'Please forgive me' singer even thanked his fans for their advice and kind thoughts.
In the statement, Adams had also added that the baby arrived like all good Easter bunnies on Good Friday. The ' Heaven' singer, who is also a photographer, has given his best throughout the active years as a singer. His hits include Summer of 69, Everything I Do I Do It for You, Run To You and When Ur Gone.
His personal assistant Grimaldi is also one of the trustees of the Bryan Adams Foundation, as he is also actively involved in various charities. Grimaldi , back in the year 2004, had helped Adams to set up the foundation after the massive tsunami at the Southeast Asia Coast. The charity helps in improving the lives of the people in the developing countries. Grimaldi is a graduate from Cambridge University and has a degree in social and political science.