UK Today News: Now railway tickets in the UK can be easily booked with the help of your cell phone. Chiltern has brought a new mobile application that can book train tickets, exclusively for Nokia phones. The Chiltern Railways connects the Marylebone station on London to Birmingham, which goes through the Chiltern Main Line.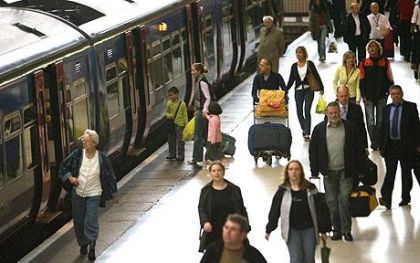 This line is always busy with thousands of commuters passing by the route daily. The announcement of the new application is like a good news for the commuters who pass daily through the route.
Passengers can now purchase and download the ticket with the help of the app on the mobile phone. The application has been developed by the London based Masabi along with Atos Origin. The makers of the app have said that the app allows the user to download the ticket that can be scanned by the readers installed in the stations.
Apart from purchasing the tickets, the app also allows the users an easy way to search for convenient routes to travel through various destinations. Chiltern has become the first railway service to adopt the innovative service. After the launch of the service, more operators are now trying to adopt the same service.
The app is currently available on many mobile platforms.