UK Today News: The newly wedded Duke and Duchess of Cambridge, Prince William and Kate have reportedly returned from their honeymoon. The couple had been to the Seychelles for their first holiday as a married couple.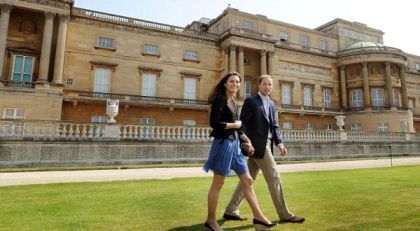 The palace on Saturday confirmed that the couple spent 10 private days on the island in the Indian Ocean. The statement said that the couple had a great time on their honeymoon and had also thanked the Seychelles Government for making their stay memorable.
The British Royal couple William and Kate had left for their honeymoon just a few days after their wedding on 29th April in London. Prince William had returned to his duties at the Royal Air Force just a couple of days after marriage.
Prince William is a rescue helicopter pilot in the RAF. Even the Seychelles government had issued a public statement saying that it was an honor to have the Royal couple as their guests. The statement added that the coastguard had helped the couple protect their privacy. The newly married couple had even personally thanked the coastguards by inviting them at the shore on their last day of their honeymoon. The head of the Seychelles tourism board, Alain St. Ange, had said that the couple had left happy and satiated and had also seen them returning on Friday.