UK Today News: Mobile manufacturer Sony Ericsson has announced the price of it's much awaited Xperia Pro in the UK. The handset is now available at a pre-order price of £349.88.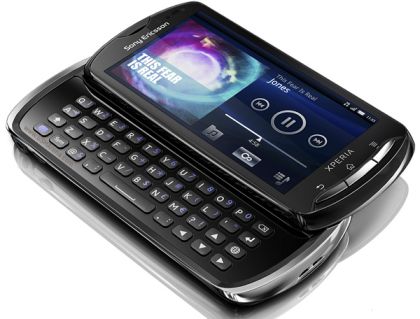 For those who do not know what the handset exactly looks like, one has to go down the memory lane in the month of February, in its Mobile World Congress, when Sony Ericsson had revealed the play station phone Xperia Play and the Xperia Neo.
The Xperia Pro looks exactly like the Play and Neo. The smartphone has been officially revealed for quite a while now and the handset will be finally making its way in the UK market in the month of June 2011.
While the Android powered Xperia Pro hits the market, the handset is expected to give stiff competition to the other handsets like the Desire Z, Motorola Defy and some of the older handsets like Nokia N8 and Samsung Galaxy S. The Xperia Pro will be power packed with the Operating system of Android 2.3 (Gingerbread), in addition to 1Ghz snapdragon processor, a 3.7 inch touch screen along with the Sony Bravia Graphics engine.
While there is still some time left for the launch, there are possibilities that the subsidized contract deals would be around to £25 to £30 per month.