UK Today News: DoneDeal, which is Ireland's largest online classifieds website, has recently launched a free application for mobile phones. The application allows the user to browse through its various sections available on its website.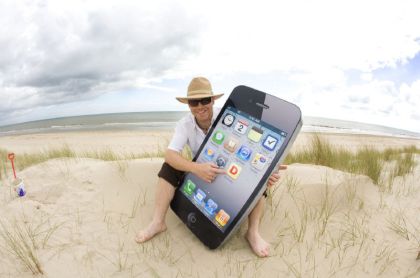 The co-founder of DoneDeal, Fred Karlsson, has said that the launch of the free application has come at a very exciting time when the classifieds website has become the largest buying and selling site according to the recent figures. For now, the application is compatible only for Apple's iPhone and iPad.
DoneDeal also has plans to launch an Android application. Based on a recent record in the past year, DoneDeal has sold more than €2bn worth goods, which have been facilitated by the site. In the past few years, the website has shown a significant growth in the market, and the site has more than 150,000 advertisements active. Moreover, every month 75,000 new items are advertised on the site. Recently, the company had made an announcement that it had surpassed 2 million unique visitors to the website in the month of March.
The new DoneDeal application allows the user to go straight to the main page of the website, which will allow the user to navigate through the different sections of farming, animals, wedding, sports, holidays and tickets, fashion and health, electronics, property, music, education, business and lost and found.