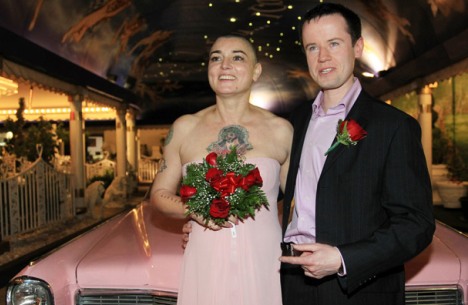 UK Today News: Irish singer Sinead O'Connor recently revealed that she has tied the knot with her boyfriend Barry Herridge in Las Vegas. Before the wedding, the songstress revealed on Twitter the she was all set to get married on December 8, 2011 in an undisclosed location.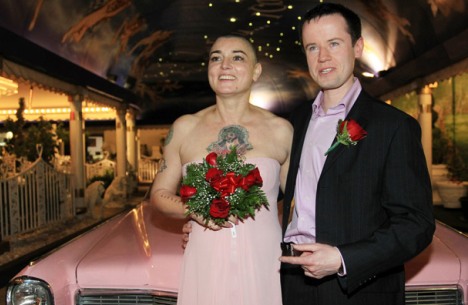 O'Connor on Twitter said, "With enormous joy myself and my beloved boyfriend Barry Herridge will be getting married tomorrow, December 8th 2011 at 'an undisclosed location' in my absolute dream wedding ceremony." The singer even assured that if possible she will also post a few pictures of the wedding. The location happened to be Las Vegas.
This is the fourth wedding for the singer and she added that the event is not a pubic one. Two months back, Sinead unleashed totally different sentiments and said that she is desperate for sex and is on the peak of her sexual prime.
O' Connor added that she is too lovely to be living like a nun and is in a very depressing state. The singer was first married to music producer John Reynolds and they have one child together, they divorced later. In the year 2002, the 'Troy' singer got married to journalist Nicholas Sommerland with whom she soon got separated. O'Connor then married long time friend Steve Cooney in 2010 and then divorced him in April 2011.
Sinead O'Connor's Las Vegas Wedding Photos: