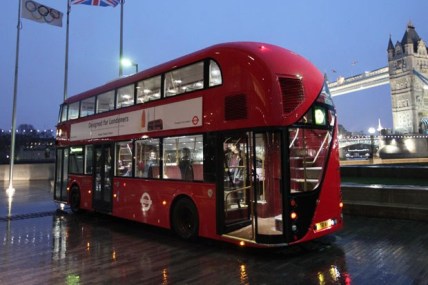 UK Today News: One of the first next generation double-decker buses has been unveiled in London at Trafalgar Square on December 16, 2011. Mayor Boris Johnson unveiled the bus that has been specifically designed for the city in more than 50 years. The bus has been inspired by Routemaster and within just two years, the prototype of the bus has been build.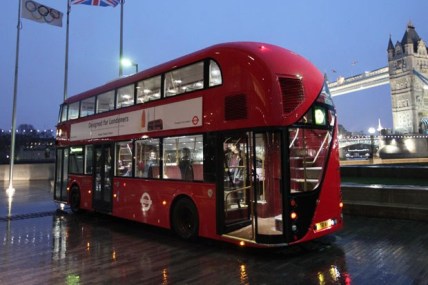 The contract for engineering design for the transport of the city was given to the Wrightbus company based in Northern Ireland in the month of January 2010. The first prototype was successfully made by Wrightbus, along with Heatherwick Studio in London. The bus can be accessed by passengers through three entrances and has two staircases so as to speed up the boarding process. The huge windows of will help the bus to be will lit, and comes with an open platform at the rear.
The bus is beautified with a new seat design and fresh upholstery, it also runs on hybrid fuel system and the makers have claimed that it will be the most environmental friendly bus when it will enter the passenger service. When compared to a standard diesel bus, the new first generation bus was twice better. Johnson said that it is the latest and the greatest masterpiece of the British engineering and design and was sure that it will become the much loved and the iconic vehicle.
The Mayor also announced that the first bus will be operated by Arriva and will begin to carry the passengers from February 20, 2012 on the bus route 38. During the first half of the year 2012, eight prototype buses will be entering the passenger service. In the upcoming years if the buses are successful then there is a possibility that hundreds of such buses will be operating across London. Earlier this month, TfL took back the bendy bus to make some room for the new shiny buses. The bendy buses made their last trip on December 9, 2011.