British singer and song writer, who is also the member of Bee Gees , Robin Gibb has contracted pneumonia in his battle with cancer. Reports say that the singer is fighting for his life.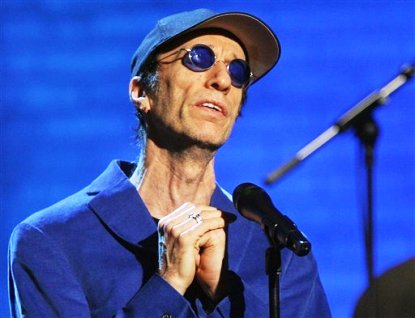 Gibb is being treated at a hospital in Chelsea in west London and the family of the singer is accompanying him. The family of the singer includes his wife Dwina, brother Barry, 37 year old daughter and 39 and 29 year old sons Spencer and Robin-John respectively.
18 months back the singer went through a bowel surgery for an unrelated condition. Later he was diagnosed with cancer of the colon and then the liver.
Some of the close friends of the singer revealed that he is very ill and is in the hospital, but his agent declined to comment on the report. The twin brother of Gibb, Maurince died of the same condition due to which the doctors had to operate on Robin. Even the younger brother of Gibb, Andy died of heart failure at the age of 30. Andy was not a part of Bee Gees but was a successful singer on his own. Gibb maintained his musical career for six decades.