The Harry Potter author JK Rowling has announced that she has started work on the Harry Potter Encyclopedia especially for its loyal fans. Rowling also announced that she would donate all the profits to charity.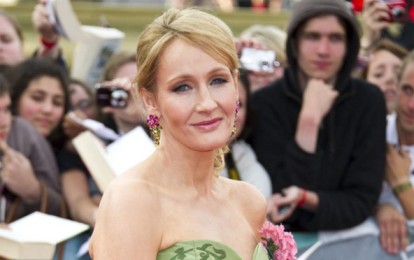 The author has begun work on the guide which was long awaited despite the fact having finished the last series of the popular Harry Potter. Rowling also revealed that name of her upcoming novel, which is reportedly her first adult novel, The Casual Vacancy.
The author on her website wrote that she has been promising the encyclopedia for her fans since a long time and has finally managed to start work on it. However, the fans might have to wait bit ling as the author said that it is likely to be a time consuming job.
The work is estimated to be worth of over £600 million and Rowling seems to be keen to help the charities. The author has been immensely involved in working with children and their families. In the year 2008, Rowling took an Independent American publisher RDR Books to court for its plans to print a Harry Potter guide. It would have been the unauthorised guide to all of the Harry Potter series.