Good news for all you Mexican food lovers! Chef and cookbook author Marcela Valladolid will share some really original Mexican recipes with viewers by showing how one can makes some healthy, and really easy ways of making some of those classic Mexican dishes that you just love.
Marcela's show called 'Mexican Made Easy' will premiere at 8:30 p.m. Saturday, Jan. 23.
Valladolid is a native of Tijuana, Mexico and now lives in San Diego with her 5 year-old son Fausto. You can expect this chef to feature many recipes from her very own cookbook titled "Fresh Mexico."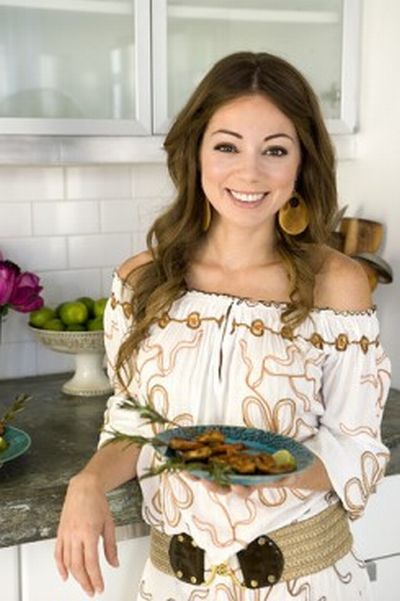 In an interview with USA Today on what she would like to do on her very own cooking show, Marcela said:
People in this country just love Mexican food, but there's so much more to it than people know. People associate Mexican food with nachos, burritos, margaritas and really deep-fried foods heavy in starches, and those dishes are beloved in the U.S. We have to be grateful because this is the stuff that opened up the doors for people like me. It's not a coincidence that salsa's like the best-selling condiment in the country. But these days, the ingredients are just so accessible. It used to be that you only had the Hispanic section at the supermarket – now there's an entire aisle. I try to make it really fresh, really accessible, and obviously with ingredients you can find at your local supermarket.
All the best with the new show Marcela! We can't wait to see what dishes you will churn out!