British singer and song writer Robin Gibb on May 20 2012 passed away at the age of 62. The singer, best known as the member of Bee Gees, which was co-founded by his twin brother Maurice, was suffering from colon cancer.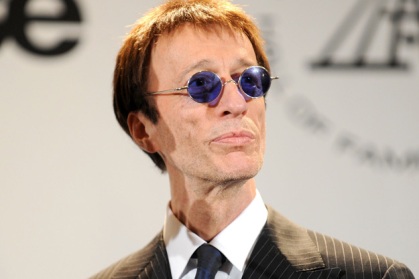 The family of the legendary singer announced the sad news that he lost the brave fight with cancer. A brief statement from the family of the singer said, "Sunday 20 May, 2012 at 10:46: The family of Robin Gibb, of the Bee Gees, announce with great sadness that Robin passed away today following his long battle with cancer and intestinal surgery."
The family of the singer has also appealed that their privacy be respected at this difficult time. Gibb was accompanied by his sons Robin-John and Spencer, daughter Melissa and Wife Dwina, during the time of his death at the Chelsea hospital.
Last night Robin was hailed as one of the most important people in the history of British music by Paul Gambaccini. Gambaccini also said that the brothers were second best UK songwriters ver after the Beatles. Gambaccini also said that Gibb is one of the most influential British artists ever. Robin along with Barry and Maurice wrote 23 number one records.