English TV presenter and the host of 'The X Factor' Caroline Flack was on May 22, midnight rushed to the hospital. The presenter was just a few hours before the show was rushed to the hospital when she was due to film on 'The X Factor' for the first auditions.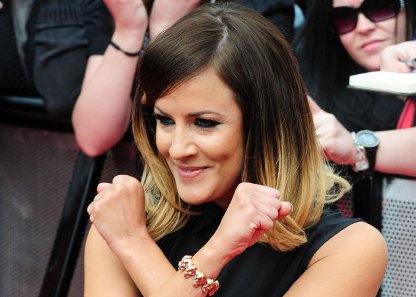 Flack fell ill when she was at her hotel in Liverpool. The presenter was reportedly feeling unwell, feverish and delirious and did not know what was going on with her.
She also had feared that she might have to miss the first show. But fortunately the presenter was treated at the hospital for a suspected allergic reaction and sent back home.
So Flack did not miss the show and appeared at the Echo Arena in Liverpool. But then Flack suffered a relapse shortly and the production had to then call for a doctor for further treatment. Despite being unwell, the presenter managed to be strong and upbeat and posted on Twitter, 'After a VERY long night we are up and ready to roll! First auditions in Liverpool….. And a new judge!' and, more recently, joking, 'Great day at auditions. Good work TEAM XTRA! No near death experiences next time yeh?' Caroline was also seen cheering and joking with the fans at the venue.