English singer and song writer, Robbie Williams revealed that his wife Ayda is pregnant with a girl. The singer is super excited about being a dad for the first time.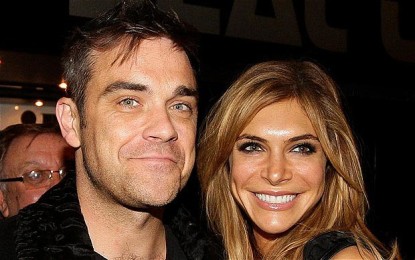 The to-be father said that he is super excited to become a dad. While speaking at the press launch for his soccer aid vent raising money for UNICEF, the star announced, "Are you ever ready to be a daddy? Are you ever ready to be a mummy?"
Williams continued to say, "It's coming whether we are or not but we're really really looking forward to it" The singer arrived at Mexico to see the work the soccer aid charity event helped raise money for.
Robbie continued to say that the kids do not have any idea who he is but usually of you bring a ball and invent some sort of game then they are happy to play and laugh. William added that he loves that bit and he loves to be around the kids and that he cannot wait to play with his own kid. The singer was also asked of he would teach his little girl some football tricks he joked that he would also teach her karate and kickboxing.