Hollywood actors Brad Pitt and Angelina Jolie have reportedly signed papers to make a way for a legal separation involving £205 million, as well as a joint custody of their six children, it was reported in the Sunday Times London.
Brangelina – as they are known, have been partners for the past five years after they met during the filming of the movie Mr and Mrs Smith. Reports say that the couple have mutually agreed to split and that the children will live with Angelina Jolie.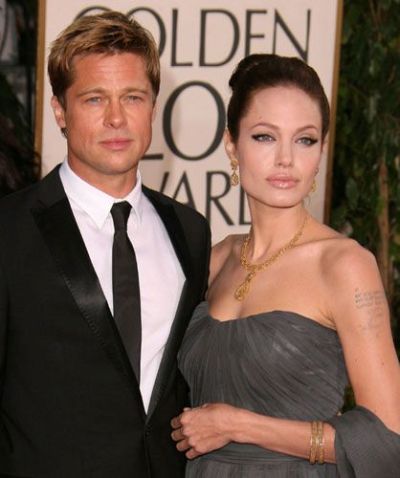 The couple had made it public that they would marry only once there was a law in place that American homosexuals can get married too. Looks like even if the law for gay marriages is passed in the US, Brangelina won't be getting married!
Brad Pitt, is reported to have full access to the couples three biological children, Shiloh, Knox and Vivienne, as well as their three adopted children, Maddox, Zahara, Pax, from Vietnam since all have the surname Jolie-Pitt.
Reports say that the reason that the documents were filed sometime earlier this month was to help the couple with a no hassle smooth separation.
Even though Brad and Angelina have been putting up a bhappy face at awards ceremonies and charity events, everything doesn't seem all hunky dory between the two. Just last week, the National Enquirer magazine reported about a major argument that Pitt and Jolie had at a New York restaurant called the Alto this month.
It is alleged that Angelina has a bad temper and is suspicious of Brad's whereabouts, but this all seems to stem from her depression that she has ever since her mother died.
Tabloids have always been reporting about an upcoming Brad and Angelina split, but this time it looks for real.