Britain's Prince Harry has reportedly moved in to girlfriend's Chelsy Davy's £1.5million London house.
After monts of speculation of the Prince's relationship with Chelsey, this is a sure sign that their relationship is on and stronger than ever.
Prince Harry is presently training as an Army Air Corps helicopter pilot in Hampshire during the week, but reports say that he has started using Chelsy's Belgravia flat as his weekend home, after she gave him a set of keys to the three-bedroom apartment. The house also permits his Royal Protection Officers to reside in it as well.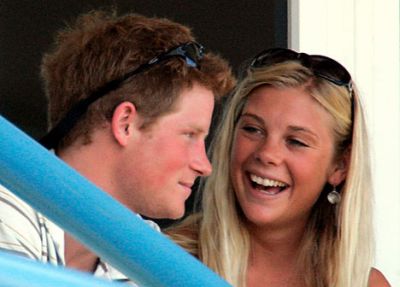 The Belgravia property was bought by her parents when she decided that she wanted to settle down in London.
24-year-old Chelsea currently works at City law firm Allen & Overy. The couple celebrated the New Year together in Mauritius along with Chelsy's parents Charles and Beverley and her brother Sean.
However, the two have come a long way in this six-year relationship on and off relationship. Last January the couple broke up and both of them started dating other people only to reconcile over the summer.