On the day of the Royal wedding of the Duke and Duchess of Cambridge, the whole world came to know that Kate has a beautiful sister Pippa Middleton, who is looking for a soul mate. Reports say that Kate will be inviting a host of single men to her husband William's 30th birthday celebrations to find a new beau for sister.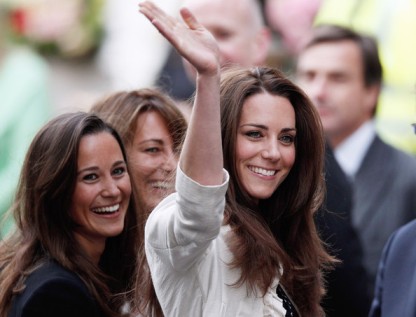 Pippa has been enjoying her single status till now, which might soon change. It seems like Kate is keen on finding the right man for sister Pippa for which William's birthday bash can be the perfect occasion.
More reports say that Kate thinks that of Pippa focuses on a new romance, it will calm her down. So now Kate has decided to play cupid by inviting a number of single men.
Pippa has been enjoying a single status after she separated with Alex Loudon in the month of November last year. And since then she has been linked to a number of men including George Percy after he comforted her during the hard time of break up. But now it seems like the pair is nothing but good friends. Kate and Will are known to have good contacts who could jump in to have a chance to date Pippa.