British TV presenter and model Melanie Sykes, was recently spotted in London enjoying a stroll with Jack Cockings. Jack now appears to be the new man in the 41 year old models life. The 41 year old mother of two met 26 year old Jack on Twitter last month.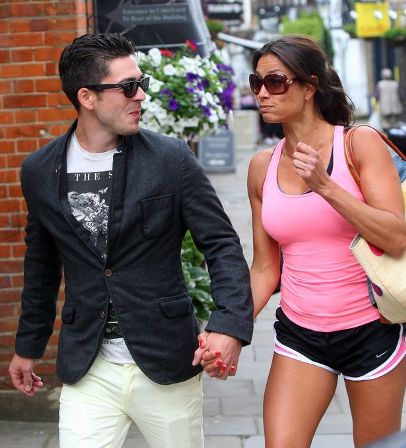 The two had even exchanged revealing messages. Mel Tweeted, "the giddiest knickers of my life" along which she posted a snap of her self in her underwear. Seems like the model cannot still believe that she has a younger man ready to please her.
The two were spotted happy with each other, but when the model was asked to talk about the new man, she did not quite so entertain about the matter. Melanie said "I've said all I want to say about that and it's not going to change," when she was asked about her sex life.
The model also said that men do tend to find her frightening due to which they do not really approach her. Mel said, "I think they are a bit scared, to be honest. I mean, I get whistled at, but that's easy from the safety of a van. At 41, I've got to that age where I think if men haven't got the balls to come up to me, they can sod off." The TV presenter expressed that she likes men wild and unscripted.