Wimbledon 2012 has in store some great matches from the tennis stars Serena William and Victoria Azarenka in a semi final clash. Williams managed to dismiss the title holder Petra Kvitova 6-3 7-5 in Centre Court to glide in to the semi final fight.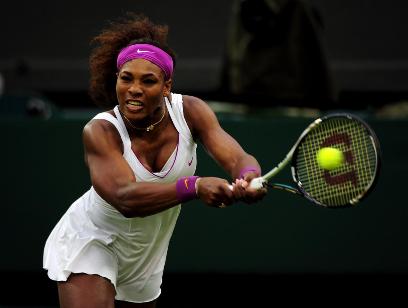 The powerful serve of the American was used to put a great effect to the match, sending down 13 aces and winning 86% of her first serve points in her best performance in the tournament so far. After the match Williams revealed that she had a talk with her father and sister, who played key role in firing her up or the match.
Williams said, "I had a good talk with my dad, he motivated me, and my sister as well". The 30 year old American player also said, "I had a talk with Patrick (Mouratoglou – Williams' coach) too. It was great. All three of those got me really motivated to do better and be the player that I know I can be." Williams said that she just took to heart what everyone said and that she had really prayed about it just to have calmness of mind and move forward and do the best, be it for winning or losing.