British singer and X Factor judge Tulisa Contostavlos on July 12, 2012 revealed her new hair do. The singer came out of the London High Court after settling her sex tape court case with a new blonde hair look.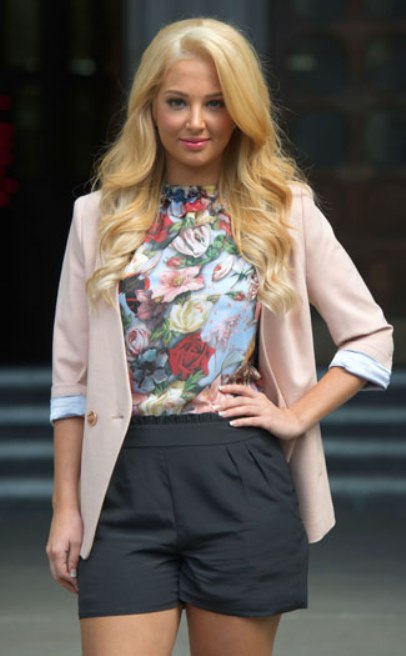 The dark hair were gone and were replaced with loose sandy waves. The person behind the drastic change is resident hairdresser Jamie Stevens while his sister Tasha the head colorist at the salon was responsible for the shade.
Tulisa had initially attempted to bleach her hair which turned it in to ginger after which she asked help from the brother and sister duo. Tasha while talking about Tulisa's hair said, "This colour is an expensive champagne blonde and suits Tulisa's skin tone more than a platinum white would. She's got warm skin and beautiful blue eyes and this really complements her look – it's a lovely classy shade."
The colour took more than 6 hours of correcting, deep conditioning, cleansing and colouring. The singer was later thrilled with her latest look and has been tweeting pictures of herself. Tulisa's hair was then cut at Jamie's salon by extension specialist Harry Casey, who put in some extra pieces to complete the look.