Olympic Torch makes a grand entry in host city London
Just before the beginning of the much awaited 2012 Olympics Games, the Olympic flame has arrived in the host city London on July 21, 2012. It was abseiled in to the Tower of London from a Royal Navy helicopter at 20:12 BST.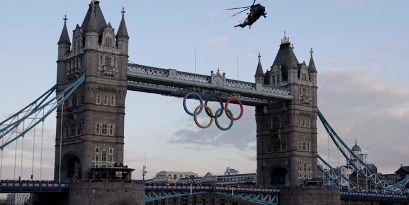 The Sea King took off from Guildford at the end of day 63 of the torch relay. The double Olympic gold medallist Dame Kelly Holmes became the capital's first torchbearer. The flame was then handed over to Abul Kasam who was selected as the torch bearer, for his voluntary work in the borough of Tower Hamlets and carried the flame in to the reception for invited guests at the Jewel House.