The popular landmark of London, the Big Ben clock will ring for full three minutes so as to celebrate the first day of the Olympics Games on July 27, 2012. It will be the first time the clock will ring outside its regular hours since the funeral of King George VI in the year 1952.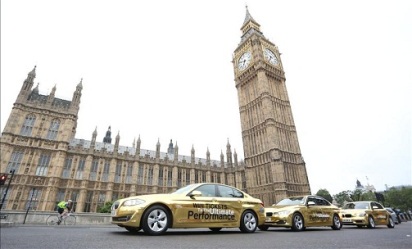 Apart from Big Ben, thousands of bells across Great Britain from the Shetland Islands north of Scotland to the UK's most westerly church in Cornwall will also join in. The Big B en will Chime 42 times between 07:12 BST and 07:15 BST on July 27, 2012.
For this special permission was granted by the Parliament for the bell to ring out of its regular schedule. Mike McCann the keeper of the Great Clock in a statement said that the occasion will be a live performance as the bells will need to rung by hand.
McCann added, "We need to manually lift the brake that controls the weight that drives the mechanism that strikes Big Ben". Even the bells at the National Assembly for Wales, Stortmount in Northern Ireland and the Scottish Parliament in Edinburgh will also ring at 07: 12 am. The three minute long chime will also be broadcasted on TV, radio and online audiences with more than ten million listeners expected to tune in.