In some good news for people staying in London's West End, it now has a free Wi Fi service. The new free service has been launched in central London's West End with a deal between Westminster City Council and O2.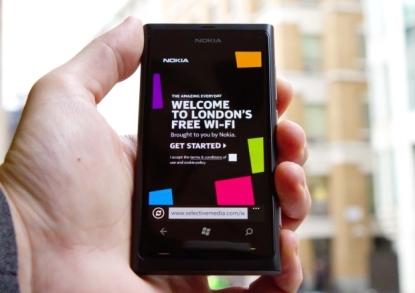 The service is available to all the internet users regardless of their current provider. Initially, the network will cover Trafalgar Square, Leicester Square, Regent Street Piccadilly Circus and Parliament Square. The other areas of Westminster will be covered in due course, with Covent Garden Next.
O2 has paid for the project and it hopes to use targeted advertising to recover the cost. The internet users can sign in after completing a single registration process.
The service will be free of charge to all the users after the Olympics concludes. The leader of the Westminster Council Philippa Roe said that the free Wi Fi was a part of a "long term project to help make London one of the most technology-friendly cities in the world".
Moreover, by the end of July, 80 London Underground stations will have wi fi access. But this will be free only for the duration of the Olympic and Paralympic Games.
London is now all set to host the Olympic Games which will begin on July 27, 2012.