Katherine Jackson, who was granted a temporary guardianship of Michael Jackson's three children, expressed her devastation at losing the custody. Katherine has lost the custody on a temporary basis. A judge has appointed Tito Jackson as the temporary guardian of Michael Jackson's children, Prince, Paris and Blanket.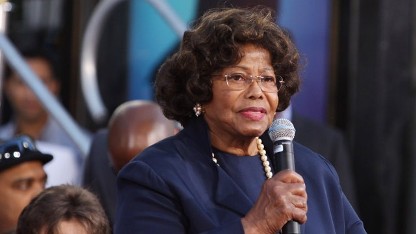 The temporary guardianship has been given due to the absence of the family matriarch and also amidst the feud over the late pop star's estate. Katherine told the reporters, "I am devastated that while I've been away, my grandchildren have been taken away from me, and I'm coming home".
The grandmother added, "I am here today to let everybody to know that I am good and fine. I just gave up my phone and I didn't want to have any phone calls while I was here." On July 26, 2012 Paris Jackson Tweeted "grandma's here!". Katherine's son also posted a note on Twitter which said that his mother had returned adding that she looked and sounded great.
Judge Mitchell Beckloff of the Superior Court suspended Katherine as the guardian as she was in Arizona and had not spoken to them in several days. Tito was appointed as the temporary guardian with the ability to control the hilltop home where the children live and take on their supervision duties.